Established by Chokyi Nyima Rinpoche, The Tara's Triple Excellence is a comprehensive, guided Buddhist online meditation program.
We were completely delighted that the first three week Tara's Triple Excellence (TTE) Retreat in Gomde Scotland, under the guidance of Lama Tenzin and Heidi Koeppl in 2019 was very successful. This year in May 2020, Gomde Scotland will be hosting the first TTE Ngondro retreat outside of Nepal.
To run this retreat we need to fund raise to finish the cabins and a toilet/shower block. You can help Gomde Grow – click on this link for more information https://chuffed.org/project/helpgomdegrow
Rinpoche has said this bespoke meditation centre, is particularly suitable for Tara Retreat, but urgently needs to complete the six additional retreat huts and decent toilet/shower facilities in order to hold the ongoing future retreats.
The six new wee huts – four movable shepherd huts and two fixed huts will cost around 40,000 British pounds. They will be made on site by volunteers and will be insulated as it can be chilly in Scotland. This is what we are aiming for and we will post photos as people donate and they are built. 🙂

A fully heated insulated toilet & shower block, including six toilets, three showers, washing basins, disabled facilities and a washing machine is estimated at around £50,000.
It is expensive to build in the UK even with our wonderful volunteers helping. Building costs are around £1,000 per square meter. These existing wee huts cost £3,000 and they are not insulated.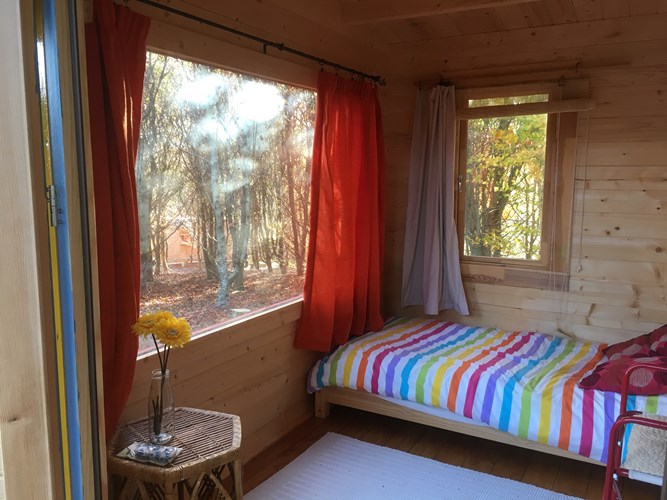 This is an amazing opportunity to help the initial start up of this small Gomde meditation centre and gain merit through all the many retreats to come in the future.
Please help!

Gomde Scotland Team
No Responses yet